Fundamentals
of Attachment
Individuals with a secure attachment tend to have a higher self-esteem, greater empathy and social skills, better problem-solving skills, and greater resilience in the face of adversity.
Therefore, developing secure attachment is important for people of all ages as it helps them form healthy relationships, gain confidence in themselves, and be better equipped to manage their emotions.

This course is primarily designed to help participants understand the concept of attachment through familiarizing themselves with the key theories, misconceptions and challenges, benefits, and learning about sound recommendations from science-based research.
Format:
Online Self-Paced
This course is a part of the Personal Resilience 76 mini series within the Personal Resilience Science Framework, and focuses on the topic of Attachment. This course provides an in-depth understanding of attachment theory, including its concepts, and its practices.
Participants will explore the different attachment styles and examine how these styles develop in infancy and impact relationships throughout the lifespan.
The impact of attachment on our emotions will be also discussed and how developing a secure attachment style can lead to better behavior, along with the challenges that can get in the way of achieving this positive change.
Professionals
who work in fields such as counseling, social work, psychology, and education.
Practitioners
who provide support to individuals or groups, such as therapists, coaches, mentors, and caregivers.
Individuals
who have a personal or professional interest in attachment theory, such as parents, teachers, researchers, and students.
Anyone
who is seeking to develop their understanding of attachment and enhance their ability to form secure relationships.
How Long Does It Take
To Complete The Course?
The Attachment Course consists of four parts and is designed to be completed within an estimated duration of 5 hours.
This is a
one-hour
session that provides an overview of the course and sets the context for the material that will be covered.
The theory recording is a
one-hour
session that covers the key concepts and theories related to attachment.
The practice exercise is a
two-hour
session that provides hands-on activities and exercises to help students apply what they have learned about attachments.
The after course is a
one-hour
session that provides an opportunity for students to review the material covered in the course and to ask any remaining questions they may have..
It should be noted that the course timings are approximate and may vary depending on the specific course.
The course is structured into four modules: Pre-Course Learning, Core Learning- Theory, Core Learning- Practice and Post-Course Learning. Pre-Course Learning is divided into five sections, Core Theory in 12, Core Practice in 5 and Post-Course Learning in 6. Post-Course Learning has four modules as well, with an additional two wrapping-up modules. All in all, the course has 28 sessions.
Lesson 1:
Introduction of the Course
Lesson 2:
Participant Introductions
Lesson 3:
Context and Expectations
Lesson 4:
Learning Baseline
Lesson 5:
Tuning-in Resources
Lesson 6:
Psychological and Archaeological Perspectives on Attachment
Lesson 7:
How Attachment Affects Emotion.
Lesson 8:
Three Classifications of Attachment.
Lesson 9:
Three Challenges in Developing Attachment.
Lesson 10:
Three Misconceptions in Developing Attachment.
Lesson 11:
The Importance of Developing Attachment.
Lesson 12:
Three Benefits of Developing Attachment.
Lesson 13:
Relevant Theories to Attachment.
Lesson 14:
Statistics regarding Attachment.
Lesson 15:
Top 10 Practices to Develop Attachment.
Lesson 16:
Top 3 Habits to Develop your Attachment Style.
Lesson 17:
Six Tools you Can Use to Develop attachment.
Lesson 18:
Practice to Develop Secure Attachment Using Examples
Lesson 19:
Practice to Develop Secure Attachment Using Case Studies
Lesson 20:
Practice to Develop Secure Attachment Using Exercise
Lesson 21:
Relevant Questions about Attachment
Lesson 22:
Follow-up Resources
Lesson 23:
Learning Reinforcement
Lesson 24:
Learning Validation Lesson
Lesson 25:
Learning Application Tracking
Lesson 26:
Learning Assessment
Lesson 28:
Resource Library
Do I have to complete the course in one go?
The course is designed as a framework or an introductory course and is self-paced and asynchronous. Therefore, you may choose to complete it in one go or by completing several content modules at a time.
Is my purchased course transferable?
Unfortunately, it is not. However, you may purchase a voucher for someone if you wish to use the course as a gift.
What if I forget my login details?
What if I purchased a course online but I cannot access the course?
Can I download or print a copy of the course materials?
Yes, you may download or print a copy of the course materials.
As a part Of a bundle Of 2 Or More Courses
billed as part of a bundle


As A Part Of Attending All 76 Courses Of The Framework
billed upfront at 1200 for all courses of the framework
What Participants Are Saying About This Course
"I've gained a lot of knowledge. It enlightens me on attachments and how it impacts my personality and life. I now also comprehend people. I really appreciate this course"
"This was quite useful and well-presented. Thank you very much"
"I gained a solid understanding of how secure attachment would work thanks to this course. In the future, I hope there will be more courses like this. Anyone interested in self-improvement and life improvement should take this course, in my opinion."
Earn Your Fundamentals Of Attachment Certificate Today!
By enrolling in our Fundamentals of Attachment course, you'll not only gain the knowledge and skills to understand attachment but you'll also earn a certificate to showcase your achievement.
Display your Fundamentals of Attachment certificate proudly on your social media profiles, resume, or anywhere you want to show off your new skills.

Enroll now and start your journey toward becoming an emotionally secure person!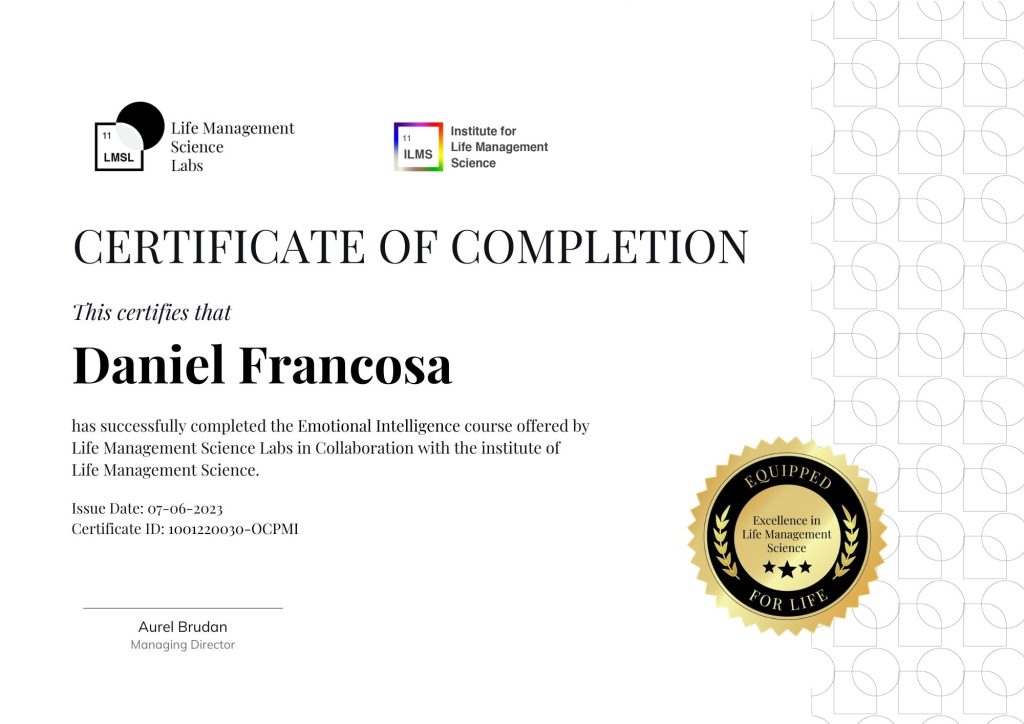 More Courses
By The Personal Resilience Labs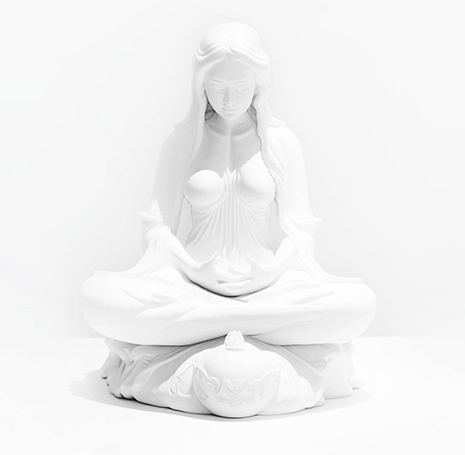 5 hours 28 lessons 42 Resources
Fundamentals of Self Regulation